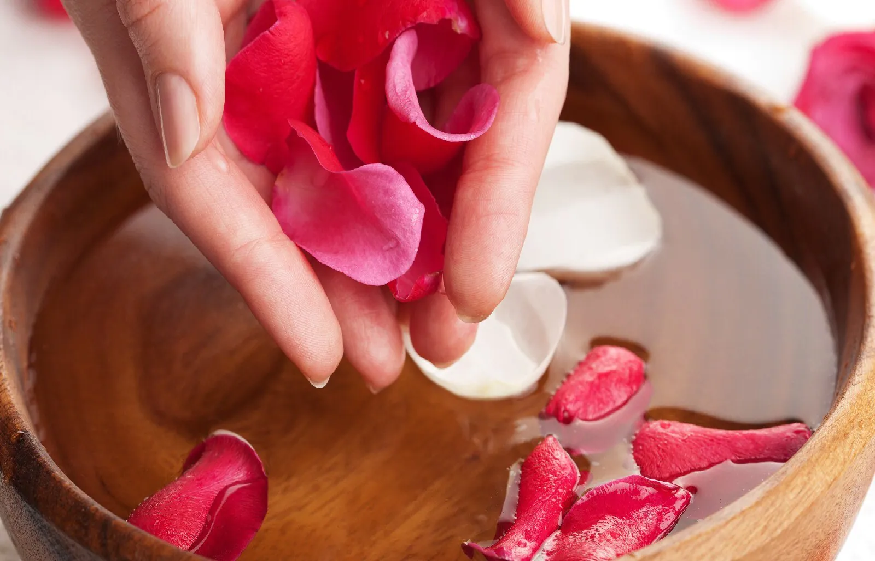 Perhaps, you didn't know that rose petals can be infused or steeped into your cake icing and into the cake itself? In fact, edible roses can be blended into other sweet goodies that include puddings, macaroons, doughnuts, pastries and so on.
If you want your baked goods to achieve that intense 'rosy' flavour and fragrance, heating and grinding your rose petals will do the work. Then again, if you like the feel of rose bits in your mouth, you may shred the flowers before tossing them in whatever you are whipping up.
How to Use Rose Petals for Baking and Cooking
To bring out the best results, here are some tips shared by experts about the use of rose petals in baking and cooking in general.
1. Choose rose petals that have no exposure to chemicals.
Go for the naturally and organically grown flowers. If you have no idea where to get them, you might as well grow your own roses. This could be the only safest way to get those edible rose petals you need for baking. For sure, roses that have been commercially grown like the ones sold in flower shops have been sprayed with pesticides to maintain their allure and shelf life. These types are not good for culinary purposes as the chances of getting sick from ingesting them are high.
2. Harvest your flowers at the right time.
The best time to pick the rose flowers is in the morning before the sun is up. Now, if your recipe requires fresh rose petals, use them within two hours after you have removed them from the flower itself. To avoid a bitter-tasting product, remember to cut off the small white part found at the bottom of each petal before baking. For future use, store the fresh rose petals in the fridge for a week.
3. Store dried rose petals the right way.
You may either sun-dry your rose petals or make use of a dehydrator. Afterwards, put them in a sealed glass jar and place them away from direct heat or harsh light. The container should be sealed to preserve the flavour, colour and aroma and kept in a cold, dark place. This is because the quality of your rose petals might be affected by light, temperature and humidity. Therefore, storing them the right way will maintain their best traits.
4. Chop up rose petals before mixing them into softened butter.
If your recipe calls for butter, cut up first the rose petals and blend with butter that has been softened. For no-mess chilling, place the mixture into a small container like a ramekin until the butter is ready to use. You may spread this on bread slices, muffins, biscuits, crackers, etc.
5. Infuse rose petals into water for baking purposes.
The most convenient way of getting rose-flavoured baked products is to steep the petals in water. And then you can use it for making sponge cakes, custards, puddings and other products. Any of these will pretty sure go well with your rose-infused drink.
Eager to start baking using rose petals? If you can't grow your own roses, make sure to buy only from legit online shops. Open this link to learn where to buy rose petals in Australia.