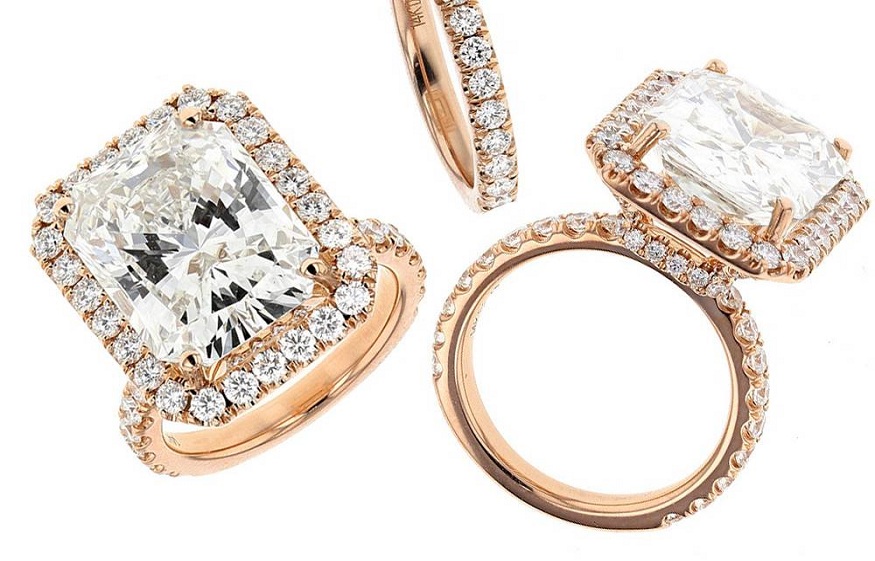 When buying diamonds you don't just consider the product but you also have to consider the diamond jeweler. This is because finding a reliable jeweler can lead you to the right diamond that you want. You can find several wholesale diamond jewelers in Dallas, as a buyer you have to choose one who can be able to cater your needs for the diamond you want. Knowing some facts before buying a diamond can serve as your guide on how to look for the right diamond jeweler to deal with. 
Why Are Wholesale Diamonds Cheaper?
Opting for a wholesale diamond can be the best choice since they are affordable and yet of high quality here are the reasons why wholesale diamonds have a lower price:
Lesser Middlemen
As the diamond is passed on from one dealer to another the cost increases due to markups. For wholesale jewelers there are few or no middlemen, therefore the markups are lesser. 
Taken Directly from the Source 
Wholesale diamond jewelers usually get their diamonds directly from the source. For instance, miners can deal with the diamond they have acquired directly to wholesale diamond jewelers. In this case, the jewelers can get the diamonds at a cheaper price and can also sell them at a cheaper price compared with those ones in the retail store. 
Lesser Operational Cost
Wholesale diamond jewelers don't often spend money on advertising their products as well as making efforts in promoting their products since the customers are the ones coming into their store to buy due to low prices. And they act as suppliers to retail stores so they just have to sell to several brick and mortar store and their products are sold. With this kind of setup, they have a lesser expense, therefore they don't need to put up the additional price on their diamonds to cover the expenses.
Price is by Bulk 
Since wholesale diamond jewelers purchase in bulk they can get the lowest offer from the source. 
What Does A Diamond Wholesaler Do?
Diamond wholesalers are the ones dealing with miners or brokers in buying a diamond. The diamonds they bought will then be sold to retailers or direct to customers. In the diamond business, some diamond jewelers allow buyers to directly purchase from them even just one diamond. They also supply retail stores, independent diamond sellers, and whoever wants to purchase a diamond for personal or selling purposes.
Facts About Wholesale Diamond Jewelers
Wholesale diamond jewelers can have a tax-free purchase and that's one reason they can sell their diamonds at a lower price. This is because wholesale purchases are exempted from tax in Dallas. 
Wholesale diamond jewelers can sell lower prices ranging from 40% to 60% of the retail store prices. Imagine how much you can save if you opt to purchase from them instead of buying from brick and mortar store.
Wholesale diamond jewelers sell high-quality diamonds. Since they get their diamonds from a reliable source their diamonds are of high quality and they usually are equipped with the right tools as well as they have their diamonds cut by a skilled diamond cutter or most of them have an in-house gemologist to make sure their diamonds are top grade. 
Some wholesale diamond jewelers only entertain customers who want to buy one piece of diamond if they are introduced by their partners or sellers. So make sure to know which diamond sellers can be the approach to save your time and effort when looking for a diamond. 
Wholesale diamond jewelers are connected with more than one manufacturer so they can produce the demands of their customers. This way they can satisfy their customers in every design and settings they want, since they supply a lot of stores then they have to produce something new now and then. 
Having an idea about these amazing facts about wholesale diamond jewelers in Dallas can serve as your guide on what to expect when dealing with wholesale diamond jewelers. Be a wise buyer and choose the one who can be honest enough to tell you all the necessary information you need to know. Getting diamonds from a reputable jeweler can assure you a high-quality diamond, so choose your jeweler wisely.