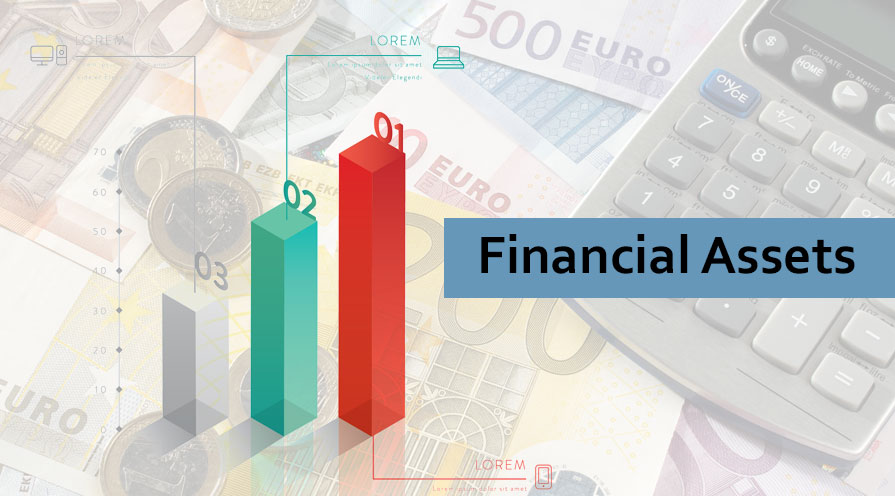 Asset based financing is a specialised method of using accounts receivable, inventory, machinery, equipment and real estate as collateral to provide companies with working capital through term loans. That is, asset based financing simply refers to any loan taken by a company and secured by the company's assets.
For instance, if you take a loan for your business and any of your company's assets are used as collateral, such loan is known as asset based financing loans. The inability to finance raw materials is one of the factors that can leave a company under capacity.  The asset based lender then finances these raw materials and purchase orders are made to the lender. Once these orders are filled, payment is then made to the lender, the lender deducts its cost and fees and remits balance if any to the company.
Asset based financing primarily comes in two forms:
 Asset Based Lending: Just like asset based financing, asset based lending refers to loan secured by assets. That is, if these loans are not repaid, the assets are taken. Asset based lending is a form of secured loan where collateral (assets) are a requirement. The collateral is loan security to help businesses with getting required funding. These loans are often large loans, and financial institutions would require some form of securities incase payment is deferred or the loans become bad debt.
As a business owner seeking funds to reinvest into your business, taking a loan based on your assets is one of the best ways to get the required funding you need. However, it should be noted that not all business assets are eligible for his loan. That is, there are stringent conditions which these assets have to meet up to before they can be considered suitable as security.
These criteria include: Value – the assets' value must match or exceed the amount being taken as a loan. In addition, the assets must be transferable without legal complications and must also be in the same denomination as the loan currency. Only after these conditions are met can an asset based loan be considered.
Asset Based Finance: While this resembles asset based lending in many ways, there are however differences that exist between the two. Asset based finance on the other hand is a form of leasing arrangement between a company and a leasing company. That is, rather than buying equipment outright, these businesses enter into a lease arrangement with the leasing companies.
A monthly sum is agreed to be paid for this equipment or machinery for a stipulated period of time usually between 1-5 years. As such, as a business owner seeking to acquire assets, rather than outrightly purchasing these assets and paying a lump sum at once, you can choose to borrow the machinery for a stipulated period of time and pay an agreed sum to the leasing company.
This has a number of advantages for your business; your business stays continuously at the top of its game as it has no need to replace all of its machinery when the current ones become obsolete. Rather, all you need to do is upgrade. Also the lump sum of money that would have had to be paid all at once can instead be reinvested into the company.
HOW TO APPLY FOR ASSET BASED FINANCING:
The application process for applying for an asset based loan is much more complex than that of a standard online loan. This is because asset based financing loans often require long term relationships between the borrower and the lender and as such lending companies always have to ensure that they are entering into an arrangement with a trusted partner.  In addition, getting an evaluation of your assets can take a lot of time and work.
These are the steps to take if you are applying for an asset based financing loan:
Review your finances: Before applying for a loan it is important you have a grasp of just how strong your business is financially. This is done by looking at sales forecasts, business balance sheets, tax returns, profit & loss statements and your business bank statement.
Review your assets: Take a closer look into your assets to know what you are working with. Review documents such as: Accounts aging statements, equipment lists and your inventory list.
Double check your debts: It is important you know what assets you can use to secure this loan and also ensure that they are not tied into anything else. Settle all unpaid debts, taxes or legal issues your business might have before applying for the loan.
Compare lenders: Do not just focus on a single lender; have options in case one denies your request. You should also shop around for others with better packages that might suit your business better.
Fill out and submit your application ensuring you include all details required of your company and do not exaggerate, make anything up or try to hide anything.
Agree to due diligence which allows the lender to calculate your assets to confirm if the value you have given them matches its actual value.
Wait for approval
ADVANTAGES OF ASSET BASED FINANCING:
The rates given by asset financing companies are far lower than those of unsecured loans.
Seasonality plays no role in asset based financing, that is, businesses with seasonal drops in cash flow can still benefit from asset based lending.
Credit scores don't carry as much weight in asset based financing as they do in unsecured loans.
DISADVANTAGES OF ASSET BASED FINANCING:
Asset based financing cost more in terms of fees as you might have to cover the due diligence process which become more expensive the longer it takes.
New businesses often cannot meet the lending requirements as the value needed for assets can be only met by older businesses with stronger finances.
Asset based financing takes far longer for approval than other types of loans.
Asset based lending has higher interest rates than traditional loans usually between 7-17%.
As a business owner seeking funding for your business, certain options exist through which this funding can be acquired. One such type of loan is asset based financing. This article has hopefully explained the concept of asset based financing in 4 steps: about, how it works, and the advantages & disadvantages to help you in making that decision on what type of funding you should seek for your business.