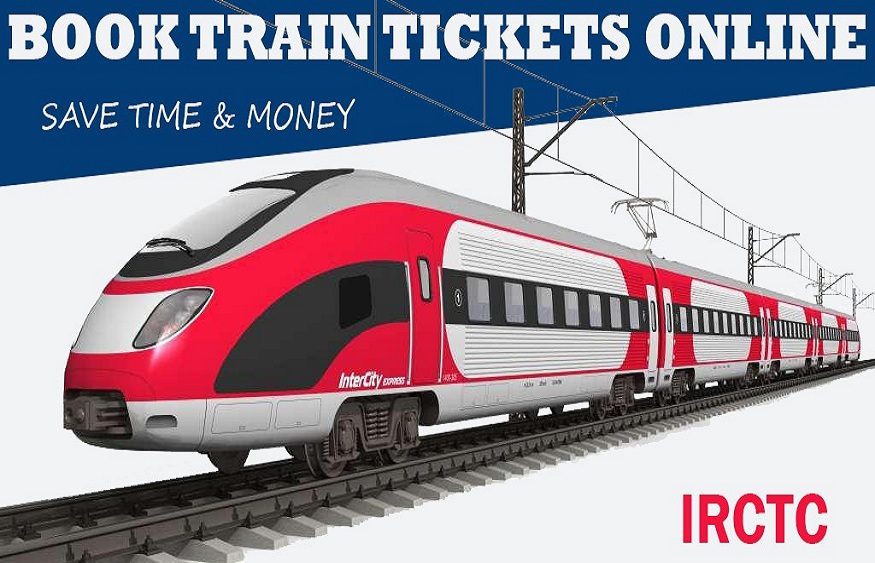 If you want to become an authorized agent on the IRCTC Agent Portal, you are in for a world of benefits and opportunities. With an IRCTC agent ID, you can start your travel agency or work with one already there. You must sign up with a valid Principal Service Provider (PSP) for an IRCTC agent ID. PSPs are businesses that the IRCTC has permitted to help agents register and get help. This article will guide you through how to make agent ID on IRCTC Agent Portal, highlighting the benefits and steps involved in becoming a registered agent.
How to Get IRCTC agent ID? Know the Process!
To get an IRCTC agent ID, register with an authorized principal service provider (PSP). Here are the steps involved in the process of how to get IRCTC agent ID:
Select an approved service provider from the list provided by IRCTC on its website.
Sign up for an account at the authorized service provider's website.
Complete the Know Your Customer (KYC) process, which may include providing your PAN card or Aadhaar card, etc.
Pay your registration fee. Your registration will be approved.
Once approved, you'll receive your IRCTC agent ID.
Tips for Getting IRCTC Agent IDs
Select a reliable service provider. Complete your KYC process correctly. Pay your registration fees on time. Contact the IRCTC agent service provider if you have any queries on how to get IRCTC agent ID or issues. Once you get the IRCTC agent ID; you can log in to the IRCTC agent portal and start booking tickets and tourism packages for your customers. You'll also have access to many other features and services, such as commission tracking and customer support.
Common Mistakes to Avoid When Getting an IRCTC Agent ID
Choosing an Unreliable Principal Service Provider (PSP): Many Principal Service Providers (PSPs) provide IRCTC Agent registration services. But not all of them are trustworthy or reliable. Do your research before you request to make agent ID on IRCTC and ensure that IRCTC approves the principal service provider.
Incomplete Know Your Customer (KYC) documentation: KYC is a process that verifies your identity and prevents fraud. Ensure you complete the proper KYC process and submit all necessary documents.
Late payment of registration fee: IRCTC registration fee is one of the most essential fees you must pay before applying for an agent ID. This fee is not refundable, so you must pay it on time so your application is completed on time.
Not Read Terms and Conditions: Before signing up with the Principal Service Provider (PSP), carefully read the Terms and Conditions. Doing so will help you comprehend the process and potential risks involved.
Not contacting the principal service provider (PSP) for assistance: If you are having any queries about how to get IRCTC agent ID or issues with the registration process, don't hesitate to contact the principal service provider for assistance. They are here to support you and ensure your application goes through without a hassle.
Mandates for Retail Service Provider (RSP) for E-Ticket Booking
Travel tickets should be booked only on the customer's request
The RSP must ensure that the booking/cancellation transactions are done with the customer's knowledge.
All the authorized RSPs must maintain data of their customer's request and data such as a copy of ID proof for both booking and cancellation. This data must be preserved for six months and provided to IRCTC when needed. Please do so to avoid a penalty of Rs. 5000/- + taxes.
It is essential to note that the customer's or one of the passenger's mobile numbers must be indicated on the electronic reservation slip (ERS). RSPs must ensure that phone numbers are correctly filled during booking. Violating the same may lead to penalty charges against the RSP agent of Rs 5000/- + taxes.
All PSPs and RSPs should ensure that the ERS they use strictly follow the format IRCTC gives them. The ERS issued by the PSP or RSP should have the name of the PSP and the complete address and phone number of the RSP who issued the ERS.
Service fees for the RSP agent only apply when a reservation is made. Customers don't have to pay anything to cancel transactions.
The invoice should have information about the train fare, IRCTC's service charges, the agent's service charges, and the payment gateway charge. The due tax is part of the agent's service fees and should be shown separately on the invoice.
Conclusion
Becoming an IRCTC registered agent, commonly known as a retail service provider(RSP), brings you various benefits and opportunities, from travel packages to business opportunities. As an IRCTC agent, you can start your travel agency or work with an existing authorized agency. There are several IRCTC-authorized principal service providers (PSPs) like SiOnline who can provide proper guidance if you are thinking about how to get IRCTC agent ID, as interested candidates must register with an authorized PSP before applying for an IRCTC RSP agent ID. As an IRCTC travel agent, you will be responsible for providing your customers with a hassle-free booking service and a new way of traveling experience.