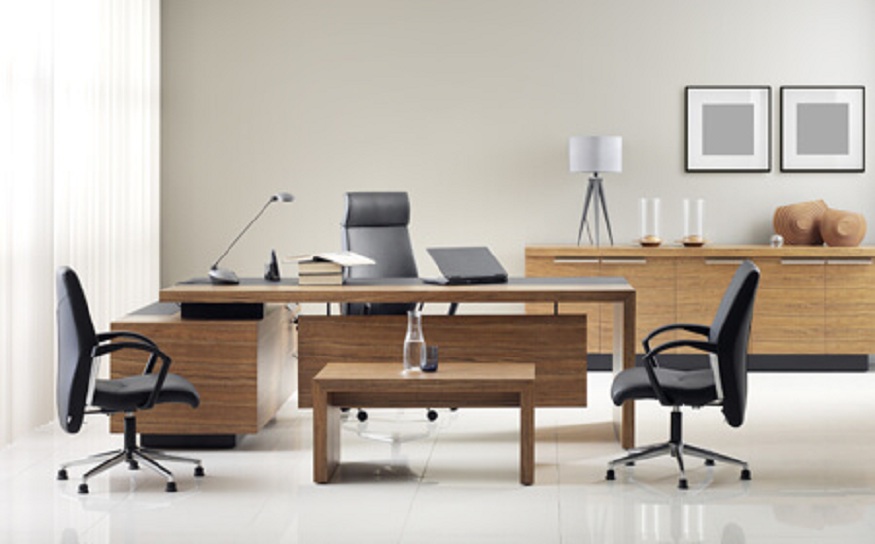 Are you tired of your boring, mundane office space? Do you want to add a little personality and pizzazz without spending a fortune? Well, there are plenty of ways to make your office more fun without breaking the bank.
1. Add some colorful wall art. This is an easy and inexpensive way to add some life to your space. You can find affordable art prints online or at your local craft store. It's also easy to DIY your own art using items like washi tape or contact paper.
2. Bring in some plants. Plants not only add a splash of color, but also purify the air. Choose low-maintenance varieties that are easy to care for. You can even get creative and DIY some planters out of recycled materials. Aside from being aesthetically pleasing, plants can also boost your mood and productivity.
Infographic provided by Arnold's Furniture, an
office furniture company
3. Make your own bulletin board. This is a great way to personalize your space and add some functions. Cover an old piece of cardboard with fabric or wrapping paper, then use push pins to attach photos, mementos, and other items. This is also a great way to keep yourself organized.
4. Accessorize your desk. Desk accessories are a great way to add some personality to your space. Choose items that reflect your style and make you happy. Some ideas include colorful pens, fun paperweights, or even cute desk plants. Make sure not to go overboard, though, as too many accessories can make your desk look cluttered.
5. Hang some curtains.Curtains are an easy way to add both style and function to your office. They can help block out sunlight, create a more private space, and add a pop of color. Choose a fun pattern or material that goes well with the rest of your office decor.
6. Add some throw pillows. Throw pillows are a great way to make your office cozier and inviting. They can also add a pop of color or pattern to your space. Choose pillows that are comfortable and easy to care for. You can find affordable options at most home stores or online.
7. Get new and cool office furniture. If your office furniture is looking a little dated, consider investing in some new pieces. You don't have to go all out and buy brand new furniture, but a few key pieces can make a big difference. You can also go with a theme, such as all white furniture, theme punk, or even mid-century modern.
8. Change up your office lighting. Lighting can have a big impact on the feel of your office. If you're looking for a more energizing space, try adding some task lighting. You can also use light bulbs with different color temperatures to create different atmospheres. For a more calming space, try using softer, diffused lighting.
Making your office more fun and funkier doesn't have to be expensive. With a little creativity and effort, you can transform your space into a place you love without breaking the bank. Try out some of these ideas and see what works best for you.