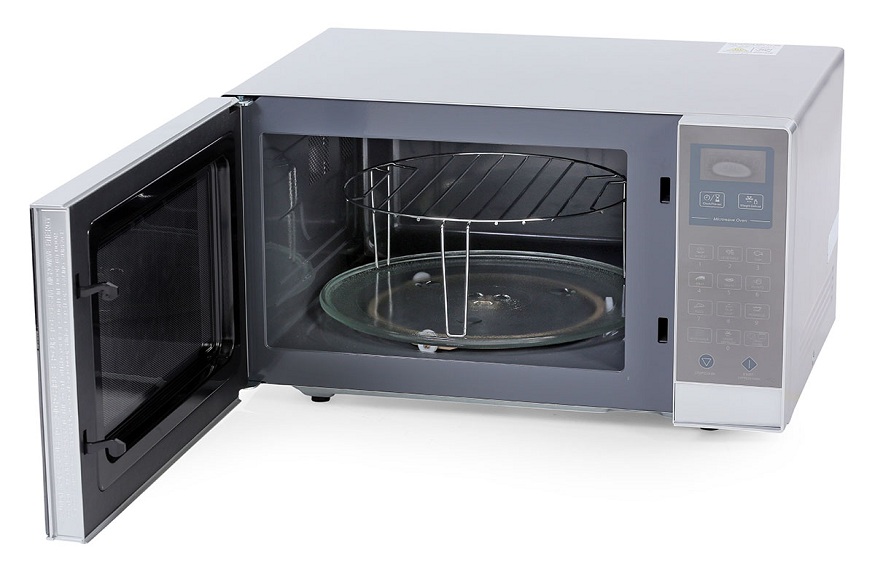 A grill microwave is a fantastic combination of two popular kitchen devices. Grill microwaves offer the same functions as regular microwaves. They heat up and defrost food/liquid. However, they also grill various foods, and you can make some mouth-watering meals at the click of a button. This short guide will discuss some of the popular dishes you can create using your grill microwave – so you are never short on meal inspiration in your home.
Grilled Sandwiches
Grilled sandwiches are a quick and easy meal that can be enjoyed at different times of the day. You can make a breakfast sandwich or a quick sandwich for a late-night snack. Firstly, you want to decide what filling you would like. Take a look at grilled sandwich recipes online for some inspiration. Then you need to butter each side of the bread and assemble using your fillings of choice. Grill the sandwich in your grill microwave for 2 minutes on each side, and just like that, you have a tasty treat to enjoy – it really is that easy!
Tandoori Chicken
Tandoori chicken is a dish that is packed full of flavor. It certainly makes for a tasty meal. You may be surprised to know that you can cook this dish using your grill microwave. However, some are better for this than others. Take a look at this range of grill microwaves by Toshiba. They have a high grill power, perfect for cooking tandoori chicken, but they also come in a variety of sizes. When creating tandoori chicken, you should marinate the meat for one hour before transferring it onto a microwave-safe plate. Brush with oil and grill the chicken for up to 20 minutes.
Steak
If you like to enjoy the small luxuries in life, then steak is most likely a meal that you enjoy. Succulent and tender, steak can be one of the most expensive meats in the world, depending on the cut that you choose. You can cook a steak using your grill microwave. To achieve this, you will need to place your steak on a grill pan before putting it into your grill microwave on high heat. How you like your steak cooked will reflect how long it is in the microwave. For example, if you like your steak rare, only keep it in there for around 5 minutes before taking it out.
Pizza
Pizza is a meal that is enjoyed by many. Not only can you cater them to suit your tastes by choosing a variety of toppings, but they are also a quick meal that is ideal for those of you who have a busy lifestyle. To make pizza using your grill microwave, you need to set your grill to high heat. Choose the toppings for your pizza. If you are struggling for some inspiration, take a look at some pizza topping ideas online. Once your pizza is decorated, place it in your grill microwave for around 10-15 minutes before serving.