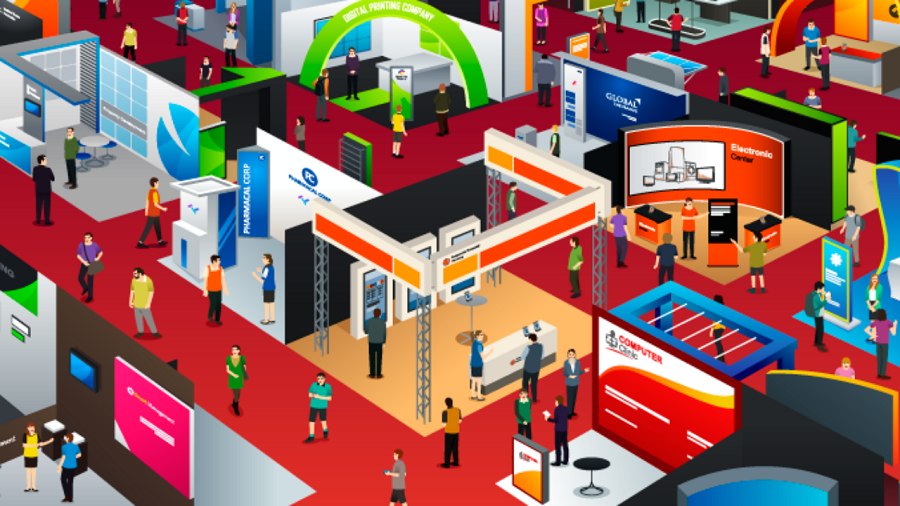 The trade show is held to promote business or services and to bring awareness about the product among the public. If you have an excellent product, but nobody knows about it, then it is of no use. You should try various tactics to let people know about your product, and the trade show is the best option. Based on the type of business you will need a perfect marketing strategy.
Not everyone is confident about trade shows as they know this marketing strategy partly depends on luck. Still, we have to be completely prepared with all our options to make it a success. Many people get anxious and therefore miss out on minor steps in building a proper marketing strategy in a trade show. Remember, there will be various competitors from the same industry. Therefore, you need to try your best in providing optimum service which will attract a large group of people to your booth.
Here are some major things to remember when preparing for a trade fair –
Bring eye-catching elements 
The main purpose of a trade fair is to bring your product or service in the notice of many people. This means you should be ready with brochures, pamphlets, business cards and any other product that is eye-catching. At the need those who are fascinated with your product will be gathering pamphlets and brochures, you can give them a customized printed tote bags with your brand logo on it. This reusable bag will remind them about your product whenever they use it.
Many companies print reusable bags in bulk at a reasonable price. Custom Earth Promos also provides recycled items that can be customized and purchased in bulk. The company initially in 2009 just focused on recycled bags, but now they have a diverse collection of recycled lanyards, pens, jotters, bottle USB drive seed paper in the form of business cards, invitation cards, etc.
Prime Location
After gathering all necessary items for brand recognition, now is the time to choose a favorable location on the trade fairground. You can either get a spot on a payment basis or they give spot randomly on a first come first serve basis. In both cases, you need to hurry so that you get the spot that is at the hub of the trade fair that catches every eye or near the food court.
Color for Booth
There is no hassle or confusion in choosing a color theme for the booth. Large brands have their logo and color which can be identified from distance. If you have a single color pallet, then confusion is solved, but when you have various colors in the brand logo, then you require making a smart choice.
Arrangements
Now that everything has been prepared, from script to brochures, it is time to organize all of it arrange your spot and booth properly. If it is a presentation to selective clients, then arrange chairs and tables where all pamphlets and brochures are kept for them to read side by side. Lay neat table cloth that matches your color scheme.
Those who're prepared to give speech should practice it many times to avoid any flaws. It is natural if you're nervous, but prior preparations will build confidence as you work will surely be appreciated.