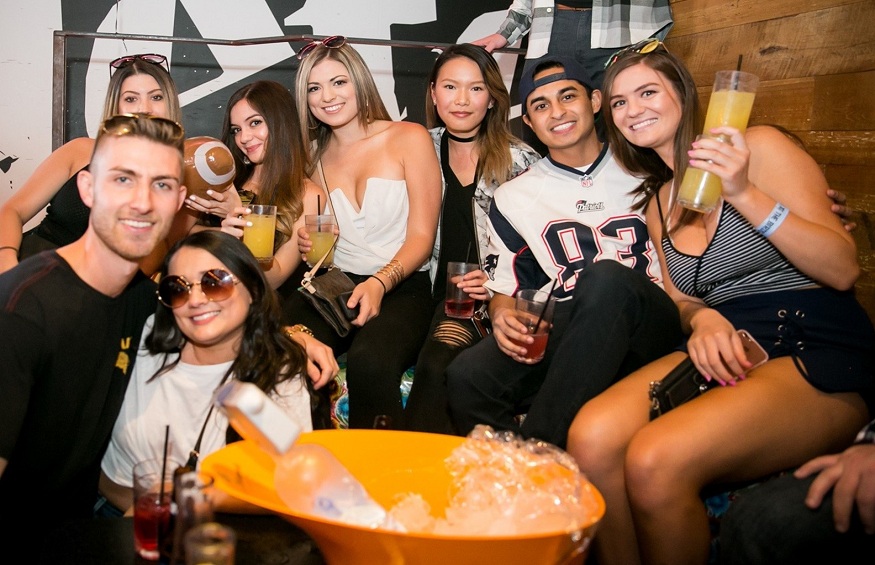 Ever since I've had the space to accommodate it, I've been hosting Super Bowl parties. It's my favorite event to host because it's so much more laid back than a traditional holiday. Maybe because the whole family doesn't need to be invited- just the fun ones, and friends are there too.
There's something for everyone at a Super Bowl party even if your favorite teams have been out for weeks. If you don't watch football, there are at least some fun commercials. But one thing that everyone can agree on is good food.
I've always loved serving things that were more like appetizer foods instead of full blown sit down dinners. People tend to like to graze when they socialize or watch sports. It's just more fun and takes way less focus. But more often than not, it can actually end up being a lot more work than it looks like.
I would typically hop onto Pinterest and look up "easy party appetizers" and pick a handful that were not super labor intensive, but still looked good. While there are plenty, I couldn't help but feel like I had to add some dimension to my spread. It was honestly getting boring.
I took to Pinterest earlier than I normally would have in preparation for my upcoming event. What I stumbled on must have been meant to be. I found a website with party recipe ideas that can be made with a food processor. I decided to go ahead and buy one, figuring that if it didn't work out for this specific situation, it would be handy in many others. I ended up purchasing a Cuisinart food processor and I don't regret it a bit.
So instead of frying so many things, making mini sandwiches all of the time, or basic cheese and cracker boards, I started experimenting with dips. These are so easy and fast when you're working with a food processor. I mean, salsa, guacamole, spinach artichoke dip and hummus. Those are some of the best examples that use multiple ingredients and can be made quickly and so incredibly easily with a food processor.
Learning these things really piqued my interest so I did some more digging. I found that I could order Cuisinart food processor replacement parts for my most recent kitchen toy. And not only replacements for if something breaks or wears down, but actual parts that you can add on for different things like slicing or making dough. I ordered both of these to get started on some other recipes I came across.
I can say that I have upped my appetizer game level like nobody's business for my Super Bowl Parties, but just normal weekday dinners or random friend and family dinners have been a whole new and exciting experience in terms of cooking thanks to a little bit of research on Pinterest and then just going for it. I know that I've come a long way, because my friends and family don't let me forget it anytime they're attending one of my events. Super Bowls have been even bigger hits these last two years thanks to my Cuisinart food processor. I am so happy this expanded my cooking horizons.