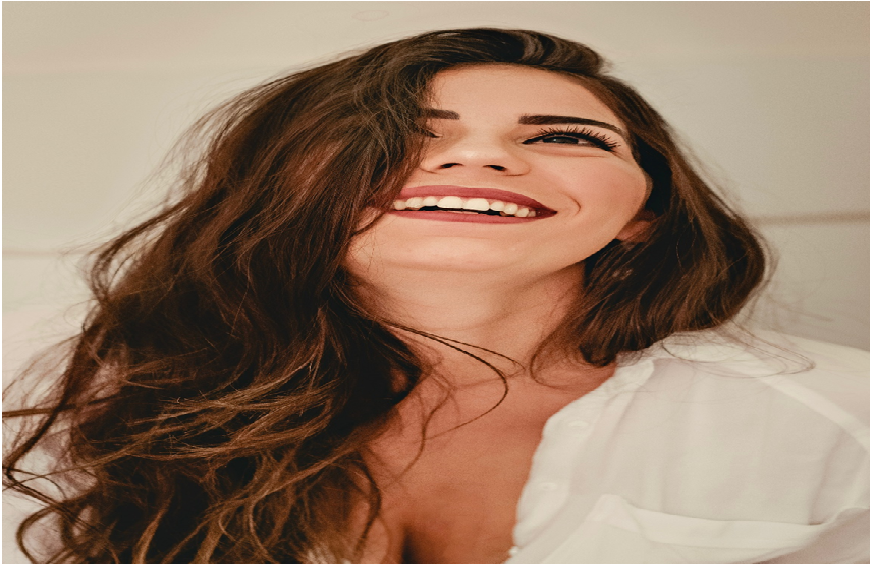 When it comes to white lies, there are always a few that are tolerated—especially in the beauty world. Fib for fib though, the biggest untruths are undoubtedly made about hair, as most people fake color (highlights!), length (extensions!), or texture (blowouts!). Unfortunately, all this effort usually results in dry, distressed, dull hair that's a far cry from the lustrous tresses found on Victoria's Secret models (like Izabel Goulart, above). Fret not, dear readers, because it's possible to restore those parched, fried tresses atop your head to (nearly) virgin-hair quality. Really!
We've gathered an array of the best products and tips from two experts on how to make your hair look like it's never been chemically (or otherwise) damaged. If you want the silky sheen and smoothness of "untouched hair," read on for more information…
Kristoff Ball (who tends to famous heads at the Chris McMillan Salon in Beverly Hills), believes the first step in treatment is to start with very clean hair. "It's important to get rid of all the product buildup you've accumulated before applying a nourishing product," he says. Ball recommends a strong, de-gunkifying shampoo like Bumble & Bumble's Sunday Shampoo ($20, fredsegalbeauty.com). "Wash your hair twice to get it really, truly clean," he says. "Then apply a deep conditioning mask to fill in the damaged hair shaft."
One weekly reconstructive treatment we like is Matrix Shade Memory Restorative System ($19.95, matrix.com for salon locator). The intensive repair formula has a dense serum-like texture with high levels of fortifying ceramides and renewing anti-oxidants. The treatment includes five applications to be used once per week.
Davines Nounou Nourishing Repairing Mask is another favorite product at the Chris McMillan Salon ($21.49, davines.com). It's loaded with olive butter and cherry oil, which help to restore lost nutrients and revive luster from roots to ends. Ball suggests using it twice a month if your hair is in particularly bad shape, or once a month otherwise.
If you don't have time for a reconstructive treatment or mask, follow your regular shampooing and conditioning with a light leave-in treatment such as Frederic Fekkai Protein Rx Reparative Spray ($19.50, sephora.com). It's packed with soy and milk proteins, which bolster, saturate, and alleviate frail, mangled hair.
Once you've treated, a proper blow-dry is essential in mastering the virgin hair charade. Mario Mendoza (stylist and color-expert of West Hollywood's B2V Salon, a genius in our opinion) uses Bumble and Bumble Thickening Spray on his clients to protect their hair from heat ($27, fredsegalbeauty.com). "This spray also encourages great body, creates movement, and closes the hair's cuticle," Mendoza explains. "Under a microscope, you can see that healthy (not chemically treated) hair has closed, flat cuticles rather than open, frayed ones. Flat cuticles better reflects light and makes the hair appear shiny. Who doesn't want shiny hair?" He also recommends blow-drying your hair from the crown drying in a downward direction to ends to keep the cuticle closed. Of course, you have to also avoid over-drying or else your hair will be deflated and limp.
Read more: What are the available items of men's thermal wear in the market?
Ball and Mendoza both swear by Kérastase Voile Oléo-Relax for that glossy, silky look of virgin hair ($38, fredsegalbeauty.com ). Use a dime to quarter sized amount of the elixir on damp hair before drying, or a smidge on the ends of the hair after styling. Dimethicone, a type of silicone oil in the elixir (as well as in most drugstore products like John Freida's Frizz Ease) is responsible for leaving your hair with its smooth, velvety feel. There you go, no need to hide behind a hat or Oakley sunglasses anymore, let your hair shine out!