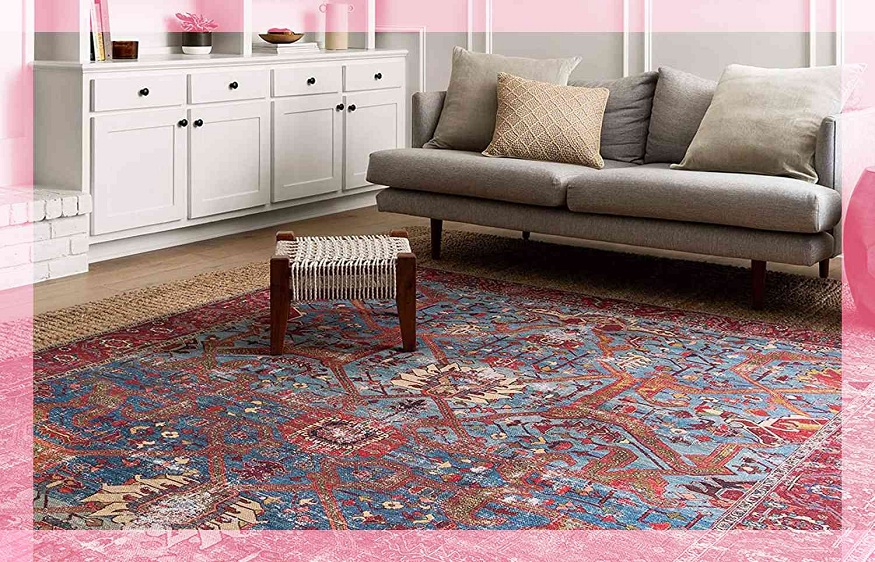 The rug industry has evolved a lot in recent years to the point that most people do their rug shopping online these days, and this also applies to large area rugs.
Homeowners all over America are interested in finding large area rugs for relatively affordable prices, but this of course can be rather difficult! The good news for rug shoppers is that Rug source Large area rugs are some of the most affordable on the Internet, and they just so happen to be very high-quality as well.
The Rug Source specialists have supported us in providing this list of tips oriented around helping people find large area rugs for homes, and following these tips will always go a long way towards ensuring the success of your online shopping experience.
So here are the large rug shopping tips that you should know about!
Thoroughly Analyzing Your Home's Décor Prior To Online Rug Shopping
The first considerations you'll need to keep in mind are the proper dimensions of your prospective area rug, as well as your room's existing décor aesthetics. These two factors will help you narrow down your rug search a lot more efficiently, because most online rug vendors will provide search filters that help you find the aesthetics/sizes that are most relevant to you.
Before you start rug shopping, you'll also need to consider what your new area rug's purpose will be. For instance, do you want the new rug to stand out and be the focal point of the room, or do you want it to blend in with your existing décor seamlessly?
There are plenty of factors to keep in mind when it comes to large area rug shopping online, but understanding size and style will put you on the fast track towards a better shopping experience!
Honing In On Size & Location Of Your Large Area Rugs
A lot of rug shoppers think colors and patterns are the most important factors to keep in mind, but rug size is actually incredibly important when it comes to developing cohesion amongst the rest of your room's décor. Going too big or too small with your large area rugs will be noticeable, so finding that Goldilocks happy medium is crucial for every rug shopper.
Another tip to keep in mind is that you'll need to take your room's shape in mind when it comes to deciphering what rug shape is best for your needs. Your new area rug should also be large enough to at least accommodate the front legs of your furniture pieces.
And when your large area rug is going in your bedroom, your bed's dimensions will largely dictate the size and location of your new rug. Large rugs always provide a great amount of underfoot comfort, texture and warmth, but you simply can't forget about specific locations when making these all-important interior design investments!
How Much Space Should You Leave Around The Edges Of Your Large Area Rugs?
Conventional opinion dictates that large area rugs should make a room seem larger than it actually is, which means you'll need to remain cognizant about the amount of space you leave between your rug edges and your walls.
Traditionally, you should leave at least 18-24 inches of space between your walls and rugs, but this type of décor rule is less important when your large rugs are going in open floorplans.
Decorating Tips For Large Area Rugs
Below are some decorating tips to keep in mind when using large area rugs in your home:
There's no such thing as an area rug number restriction. Large area rugs look wonderful, but don't forget about rug layering to save money.
Consider switching out your large area rugs each season to mix up your décor as each year progresses.
Purchasing large area rugs provides a larger impact from a décor standpoint.
Make sure your large rugs develop a well-rounded home aesthetic by complementing your walls and existing furniture.
Choosing contrasting colors can also be an effective way to create a strong effect with your room's décor.
Placing your large rugs in the middle of your room will better allow for equal space along all sides of the rug.
Contact The Seasoned Specialists When You're Interested In Rug Source Large Area Rugs!
It's always exciting to shop for large area rugs, and Rug Source has one of the top online inventories for this industry niche. Rug Source also provides unbeatable prices and customer service that simply can't be matched anywhere online!
If you're interested in learning more about Rug Source large area rugs, go to the link at the top of the page to check out their large rug webpage!