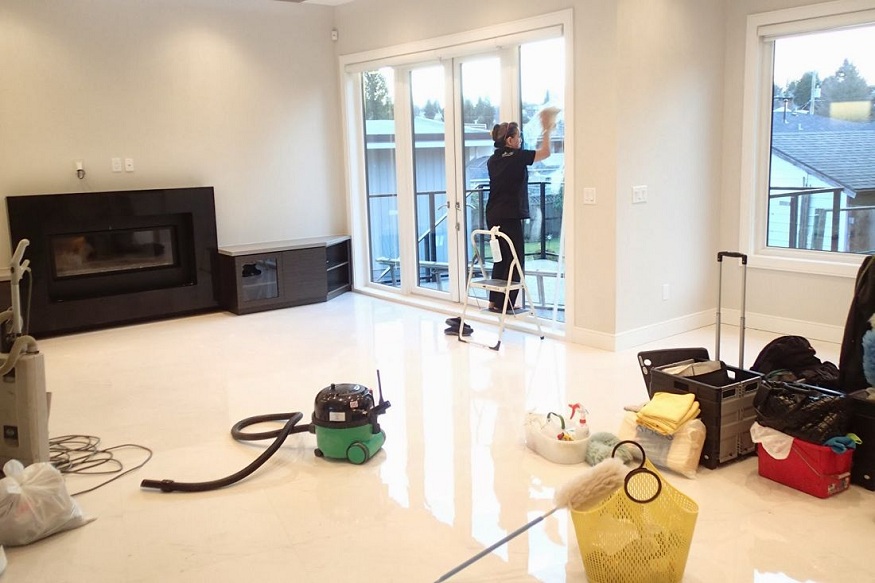 Construction projects involve a lot of work. You have to deal with dirt and debris for different stages. Once done, the place is usually left in a big mess. Without proper cleaning, the site will still look unsightly and will not be safe for occupation. That's where post-construction cleaning comes in.
So, What Is Post-Construction Cleaning?
Post-construction cleaning involves removing debris from the construction site. This may include dust, sand, wood chips, and nails. Post-construction cleaning is finished when the property has been restored to a clean and usable state like it was before any work took place in it.
Post-construction cleaning is important because it helps to remove any potential hazards that could lead to accidents or injuries. It also helps to improve the air quality in the home and make it more comfortable for occupants.
Post-construction cleaning can be a difficult task for many people, as it involves a lot of hard work. However, depending on the size of the project and the amount of debris that was generated, it may be necessary to hire a professional cleaning company to complete the job.
Benefits of Hiring Post- Construction Cleaning Services
Post-construction site cleaning during or after the construction is a tricky process that is better when handled by professionals.
Removing construction waste from scattered nails, screw piles of timber and tiles, and other types of waste requires expertise. Here are some of the reasons to hire a post-construction cleaning service in your area.
1. Cost-Efficiency
It always appears counterintuitive to employ another contractor when working with Constructions Company. Most construction and renovation companies manage to do all the services, including post-construction cleaning services.
However, the cleaning services, combinations of efficiency, and thoroughness that come with post-construction are worth the extra cost.
The company will charge depending on a number of factors. For instance, the location, nature of the job, time taken, and material required.
2. No Damage to the Finished Surfaces
Construction sites are prone to nails, screws, and other waste materials. Poor and unprofessional cleaning methods will damage your surface.
Fortunately, relying on professional post-construction cleaners will minimize damages and risks. They are experienced in removing debris, dirt, and dust on the construction site with no risk of damaging your floor surfaces or accidents.
Through their work, you will be guaranteed the safety of the house occupants.
3. They Guarantee Safety
Generally, newly established construction or renovation sites contain many hazards for anybody. Nails, screws, glass particles, and tile particles are just a few examples of things that cause hazards in these areas. It can be dangerous for anyone to step on the site without proper gear.
Professional construction cleaners always have the right helmet, footwear, and other safety gear to protect them from risks while working.
Also, with the help of professional cleaning equipment, they provide efficient cleaning that will leave your construction site safe from any danger.
4. Time Savings
Whether you're working on a commercial, residential, or even industrial project, you get eager to move in once the project is completed. But you can't do so with all the safety hazards.
Working with professional post-construction cleaners allows the process to move faster. Their efficient working tools and quick cleaning methods ensure you get the work done faster than you would if you were to handle things yourself.