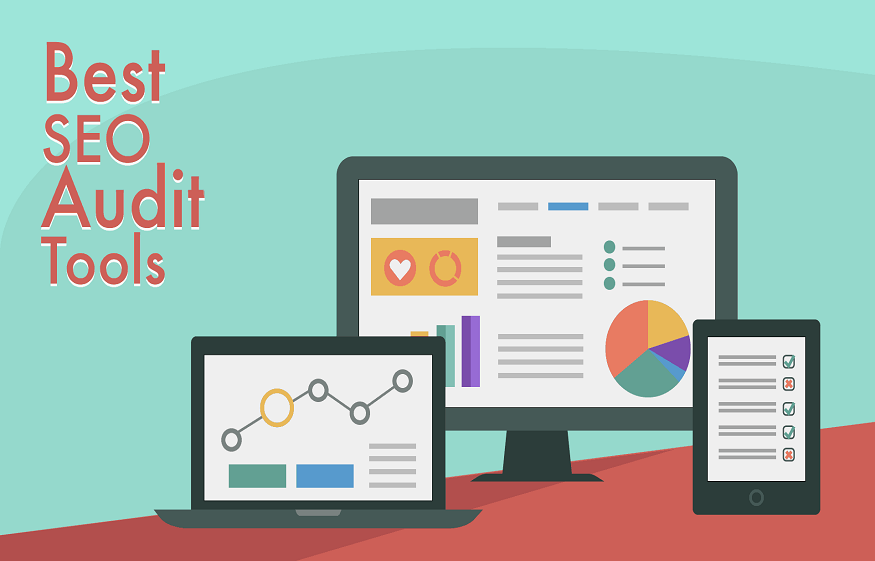 Are there problems with your online store? You just launched it and you are not receiving orders of any kind? 
Or maybe you get them but not as often as expected? You do not know what could be failing and you discover yourself stumbling, trying this and that but without success and at the cost of your time?
Well, I have excellent news for you: there is a way to detect and correct all those failures that prevent your business from flourishing. It is nothing less than doing an eCommerce audit. 
Therefore, today I will tell you about this important activity and its methodology. In particular, what aspects to analyze doing SEO audit for an online store.
What Are The Objectives Of An Online Store Audit?
The most important metrics of a quick and easy eCommerce audit are the number of visits, the conversion rate (how many of those visits end in purchases), and the profit margin of the orders.
After all, that's what an online store is all about, right? Therefore, the objective of the audit will be to improve these metrics by correcting the problems that keep them in the red.
What To Analyze In An Audit For An Online Store?
To achieve the objective of an audit for an online store, you must cover all the key aspects that influence the effectiveness of your online store: SEO ranking, product presentation, marketing strategies, performance, content, responsive design, and platform analysis. 
Let's look at this in more detail.
1. SEO Positioning
Search engine optimization or SEO ( Search Engine Optimization ), is a set of techniques aimed at improving the position of your website in the search engine results (Google, Bing, Yahoo, Ask, etc) for a given set of search terms. 
Do you find it difficult to understand? You will do it with an example. Suppose your online store specializes in home appliances. 
When a user wants to buy a television online and enters Google, they are likely to type something like "buy 50-inch tv" or something like that. 
This is a search term and there are thousands of them! For example, "best Samsung televisions", "buy tv Murcia", "4k 32-inch televisions" and a long etcetera.
Improving the SEO ranking of your online appliance store will appear among the first search results of Google and other search engines when users use those terms and others related to the products you sell. 
As simple as that. This, of course, is a complex job that must be done by a team of SEO experts.
2. Presentation Of The Products
Another key aspect of any SEO audit for an online store is the way products are presented and displayed to customers. 
Remember that, in this sense, eCommerce is not different at all from traditional sales establishments while a poorly presented product is a product that is not sold.
Some of the elements that the audit should analyze are:
The names of the products and their description

Visual efficiency and size of photos

URLs and links

Item combinations

Price and shipping information

The way you cross-sell

The correct display of stock availability

The Call to Action (CTA) and,

Others.
In this way, it will be possible to improve the presentation of the products so that the largest number of users end up buying. 
This will also improve the confidence that the Internet public has in your online store (including potential customers in the vicinity) and you will get more and better reviews.
3. Marketing Strategies
During the eCommerce audit, the flaws in your marketing strategies will be detected and which ones you should or should not use. 
Regarding this, you should bear in mind that any online store that wants to attract more potential customers to your store and increase the conversion rate, thereby increasing profits, needs to resort to the following 6 strategies:
Email Marketing

Content marketing

Social media marketing

Payment positioning (SEM)

Promotional or discount coupons

Points programs
These are the basics but it would also be useful to have a mobile application, install a chatbot, and develop the off-on integration using flowers. 
Not to mention some "stronger" ones such as video marketing, influencer, and affiliate marketing, street marketing, and others that, if you cannot use them at the moment, you will have to in the future.
4. Performance
One of the first things that every audit for online store checks is the performance (speed) of the site. 
The faster you load, the better the customer experience and fewer of them will leave your eCommerce. 
Therefore, key elements such as fonts, responsive design, consistency of links, web hosting, SSL certificates, optimization of HTML, CSS, and Javascript code, platform and plugins, etc. will be analyzed.
5. Content
When you generate relevant and quality content for your eCommerce not only do you improve SEO ranking and attract more qualified users but you also build trust and retain the customers you already have, multiplying your income considerably. 
When I talk about content, I mean product and category descriptions, FAQs page, testimonials, images and videos, downloadable files, etc.
Hence, analyzing the contents in an audit for an online store is one of the most important pairs of the process. 
This includes key aspects such as the use of keywords, proper use of meta tags, link building (both internal and external), copywriting, optimization of images and videos, etc).
6. Responsive Design
Most users today make online purchases using phones and tablets. Therefore, the online store must be displayed correctly on the screens of these devices not only on the computers. 
This implies not only that it is beautiful and attractive but all the web elements of the pages are accessible: menus, banners, buttons, descriptions, images, search boxes, etc.
7. Platform Analysis
Often times, the platform you are using (WooCommerces, Prestashop, Magento, etc) has problems that prevent or make it difficult to solve all the other key aspects that I mentioned. For example, plugin malfunctions, template incompatibility, code problems, and others.
Therefore, the analysis of the platform is one of the most important points to analyze in an SEO audit for an online store.