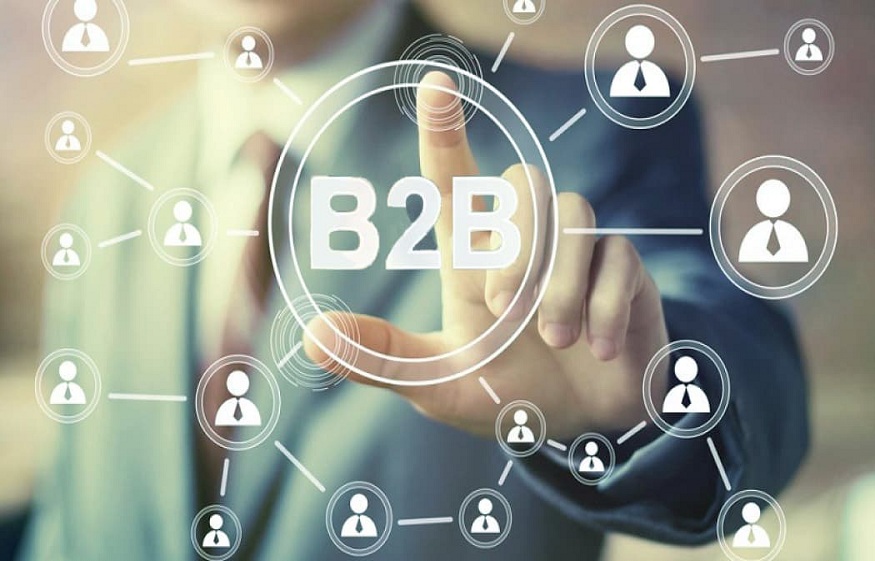 Apps for B2B ordering are essential for digitizing the wholesale trade. If you run a wholesale company, we can state that orders come in via various channels, including email and websites. These are all the convenient techniques that our clients opted for. Even though this presents many challenges, new items and ordering apps are necessary to boost marketing.
How Can Ordering Apps Help Your B2B Wholesale Business? 
A B2B order management system is an e-commerce application you can download on your smartphone. It makes it easy for the customers to browse the ecommerce store of the seller via their mobile phone. Both buyers and distributors may save tons of time by using ordering apps. The buyer has everything they need in their back pocket, so there's no need to scramble to find time to sit down and fill out an order form or place an order through a website. Anything that eliminates administrative tasks from your working day is beneficial when you're busy and on the go.
Customers may acquire what they need quickly and easily with the help of features like barcode scanning, push notifications for in-stock items, saved re-orders, invoicing, purchase orders, and payment by installment.
How Can Ordering Apps Help Your B2B Wholesale Business?
Here we will look at how B2B order management system can help the wholesale business:-
Improves its scalability
Increase revenue of the organization
Increase customer retention, loyalty, and engagement
Informs low offers
Provides Omnichannel sales
Improves Its Scalability
If you have a mobile app, you can quickly follow our customers' orders, and they can place orders and pay without interfering with any other blocks. It is a time-consuming procedure for dealing with paper notes when placing an order. But customers can rapidly place orders when using an ordering app. When necessary, they can cancel. If they are not happy, they can also go back. It is beneficial to quickly become well-known at the local, national, and international levels.
Increase Revenue of Organizations
Customers can now buy goods directly from the app thanks to mobile apps. Customers can skip visiting stores and wait around for a while. Through the app, they may view the inventory of each item. This method processes a portion of the order via the app, leading to increased sales. We can all agree that customers will place numerous orders given the ease of doing so using mobile apps. By looking at their buying history, they can also make another purchase.
The company's overall sales and revenue rise as a result of this. Mobile B2B eCommerce applications are specifically made to analyze data, generate reports and methodologies, and let team members work on company marketing. Businesses may effortlessly draw clients and an audience to their establishment using a mobile app. Digital marketing initiatives are a fantastic approach to publicizing your business and thus boosting sales.
Increase Customer Retention, Loyalty, and Engagement
Customer engagement is blatantly apparent from the user experience of a mobile app. Mobile apps' UI designs provide a visual experience that encourages interest in buying the products. Amazon is a B2B order management system, as we are all aware. Customers can place orders conveniently on the path with the Amazon mobile app. Customers will be more engaged as a result. Similar to how more customer interaction would make all mobile app features and user interfaces more attractive.
When customers have a positive shopping experience, customer loyalty grows. Customer engagement is also influenced by the vendor's approach to mobile services. Customer involvement steadily rises if it reaches 90%.
Provides Omnichannel Sales
Omni-channel, often known as omnichannel, is a lead nurturing and user engagement strategy in which a business provides consumers and prospects with access to its goods, deals, and customer care across all platforms, devices, and channels. A business would provide service via Facebook Messenger, live chat, email, and phone in addition to its desktop website. There are many advantages to using an omnichannel strategy in your marketing, sales, and service plans.
Proper Analytics
Real-time data may be easily accessed using B2B apps. You will find it easy to make judgments and changes for your company with this information. You will learn more about the patterns in app usage and user behavior among your users. To optimize the app for conversions, you can make adjustments in reaction to this data. It's essential to comprehend the parallels and discrepancies between various user types. This knowledge is crucial for achieving your overall business goals and ensuring that each strategy is directed at the appropriate clientele.
Technical Support
B2B mobile apps can enable business users who need technical support to get in touch with the team fast. They can report an issue directly from the app instead of emailing or contacting a support number. This also makes it easier for your support staff to manage problems and get customer feedback. It is less expensive to give your clients technical support using mobile apps. However, wholesale ecommerce QuickBooks online cannot provide you with such features.
Conclusion
Mobile apps might drive nearly any firm regarding operational components and characteristics. Even if leading a team and a business can be challenging, everything is simple today thanks to these smartphone apps. The speed at which company messages are transmitted and received, brand awareness and client loyalty can all be increased with apps. The most effective marketing tool is B2B mobile apps.
Through these apps, you may interact with potential customers, fascinate them with intriguing offers, and affect their purchasing decisions. You can also observe their behavior and adjust your marketing tactics to meet their requirements. This indicates that mobile applications assist clients' and clients' businesses through their technological capabilities. It also decreased the need for QuickBooks online for ecommerce for an organization.