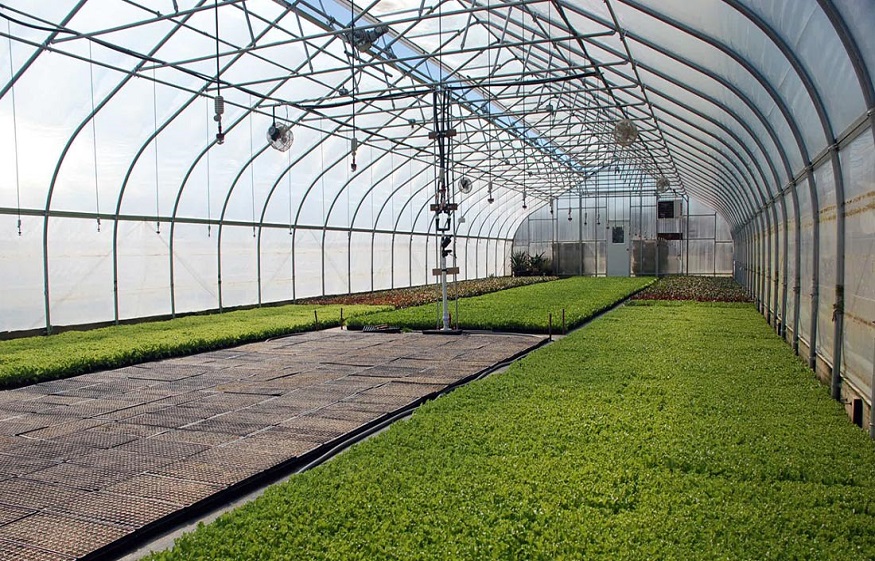 One of the top reasons most people choose a hydroponic gardening system is the minimum use of soil and manure. In a hydroponic gardening system, one uses a nutrient-based solution to grow crops. The roots of the plants are slightly dipped into this solution to absorb the nutrients efficiently.
In a hydroponic starter kit, you get all the required items to set up a hydroponic garden. Plants grow faster in the hydroponic gardening system than the conventional gardening method. The hydroponic gardening method needs less water and soil, thus making it the best option for those places with water shortages.
There are a plethora of benefits of hydroponic gardening. Some of them are mentioned below.
Economic Space Utilisation
One of the main problems in growing many vegetables and fruits is the shortage of land. Growing crops requires a vast amount of land with proper soil fertility. Some do greenhouse construction to grow all kinds of vegetables and fruits. However, in hydroponic gardening, one can quickly grow different types of crops in a limited space. The hydroponic gardening method helps in bringing down the space that is necessary to grow crops effectively. Thus, making it the best choice for home gardening.
Affordable
The conventional gardening method requires many things such as a tremendous amount of soil, manure, nutrients, etc. All these things cost a lot initially, especially when you need them every two to three months. The hydroponic gardening system needs a few plastic pipes, limited space, an adequate amount of water, and sunlight which are pocket-friendly. You can get all these things quickly in a hydroponic starter kit.
Easy to monitor
Unlike conventional gardening, you can easily monitor the progress of your plants in hydroponic gardening systems. Within a few days, you'll see small saplings of plants that quickly grow into good plants.
Reduces Co2 Emission
Everyone knows that growing crops requires vast land with proper soil fertility. Therefore, most of the crops are located in remote areas. The outgrown crops are then transported via trucks or ships to different places. This is expensive, and sometimes the crops get stale, and the production gets wasted. Moreover, some fruits and vegetables are difficult to grow in certain climates. Greenhouse construction is another way to store all kinds of vegetables and fruits in a single place. However, some exotic vegetables are not suitable to grow in a greenhouse.
To avoid all of these problems, many farmers and gardeners are adopting hydroponic gardening. Hydroponic gardens can be easily set up in smaller places, which cuts the transportation costs and is easy to maintain in every climate. The vegetables and fruits stay fresh and tasty as they don't have to travel long distances.
Water shortage is becoming an essential issue in today's world. A large amount of water goes into crop production. Many farmers and gardeners choose a hydroponic system to grow crops to save this much water. Moreover, you can easily set up a hydroponic garden in your house with the hydroponic starter kit. You can easily find the kit at your nearest nursery or store.